TeQ Shield™
Digital safety and productivity solutions for the connected worker
Who We Are

21 offices around the globe
Customers include some of the world's largest IOC's, NOC's
Brought over 142 innovations into the market
Recognized as Thought Leaders in the safety industry
3 lines of business: Upstream, Industrial, OSIMS
18 Technical Operation Centers across the globe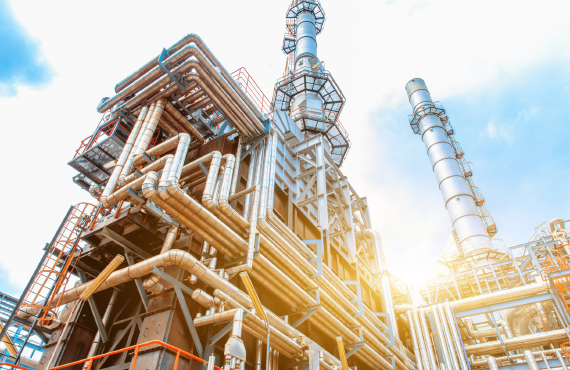 United Safety Digital Umbrella – TeQ Shield
TeQ Shield™ Guardian
Remote Confined Space Monitoring System.
Conventional Safety Watch
Visual validation before CSE
Manual – paper-based entry logs
TeQ Shield Guardian Value Added Features

Real time visibility and communication
Allowing faster decision making
Identifying violations and effecting corrective actions
Real time continuous gas detection

Emergency Situations
Life saving ability to get the real picture to the rescuers much faster

Daily reports and Historical Data
Making informed decisions faster.
Bookmarked events for lessons learned / safety investigations / liability traceability.
Planning enhancement based on historical digital data.

Real time Head count and Manhour reduction
Real time headcount
Reduction manhours reduces the risk of liability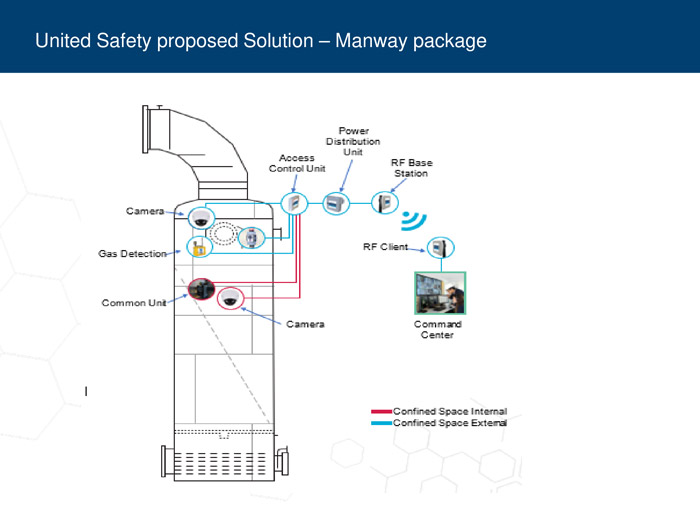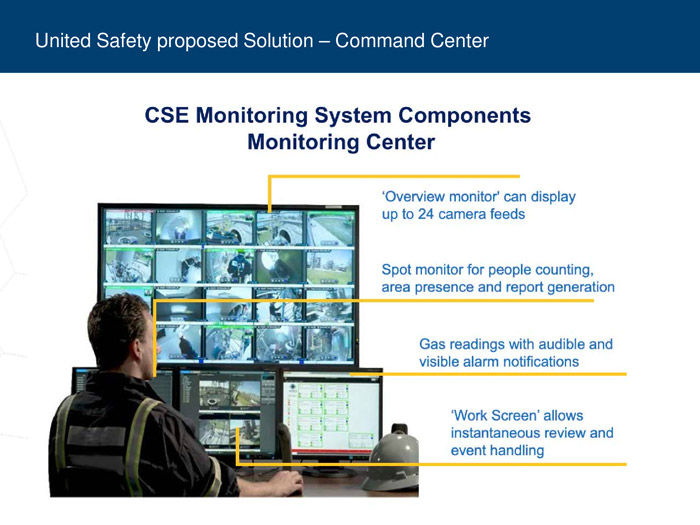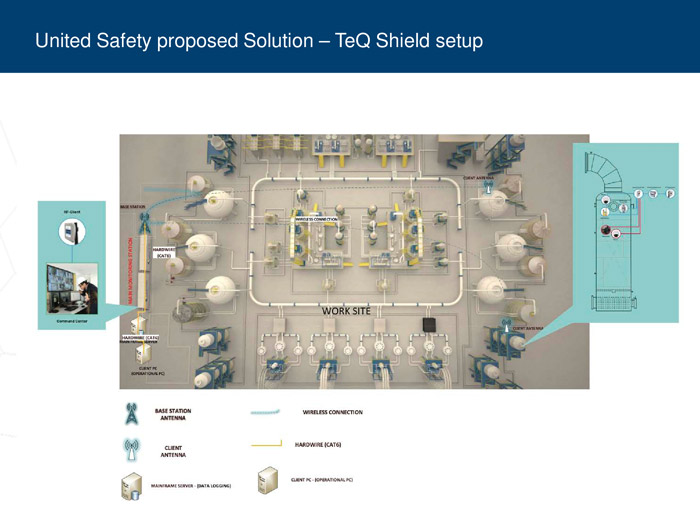 Solution Value Add
Know your exact mustering count and those left behind.
Keep track of all your onsite workers effectively.
Define High Risk Zones on site and identify headcount in those zones.
Journey management: Know exactly when personnel left site to comp – vise versa
Rotation management – Know how long personnel have been on rotation days on/off.
Training records management: Records Management (Certification & Expiry, Data Base) of personnel.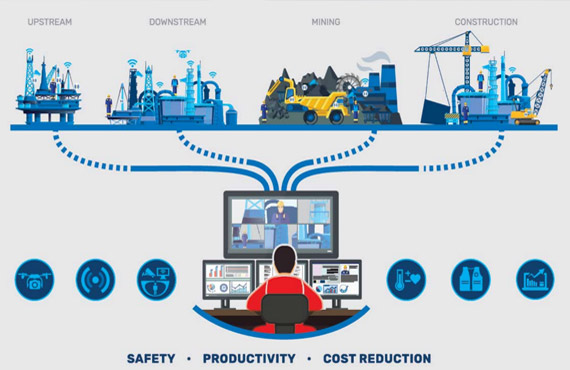 TeQ Shield™ Connected Worker - System Overview
TeQ Shield™ Tracker
Provides specialized digital solutions like TeQ Shield™ Tracker for the connected worker.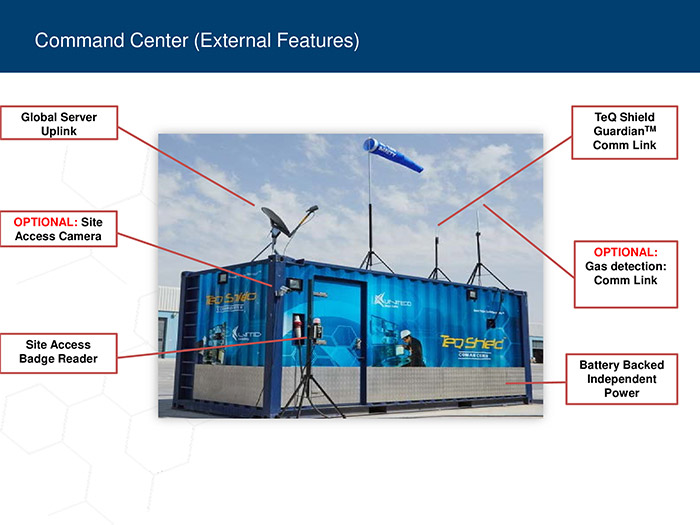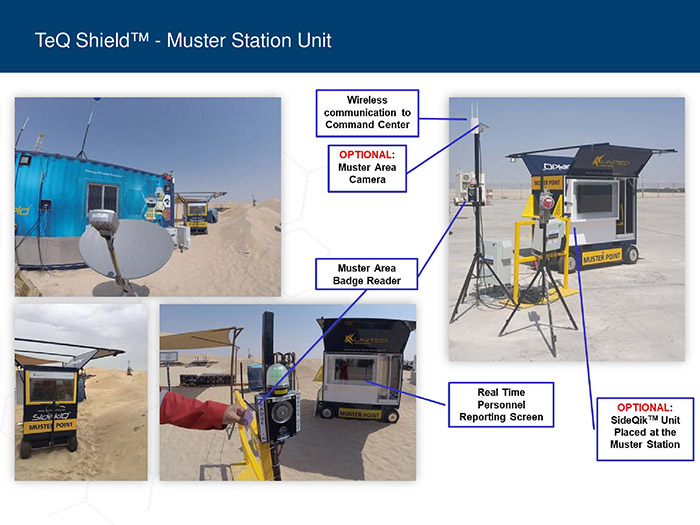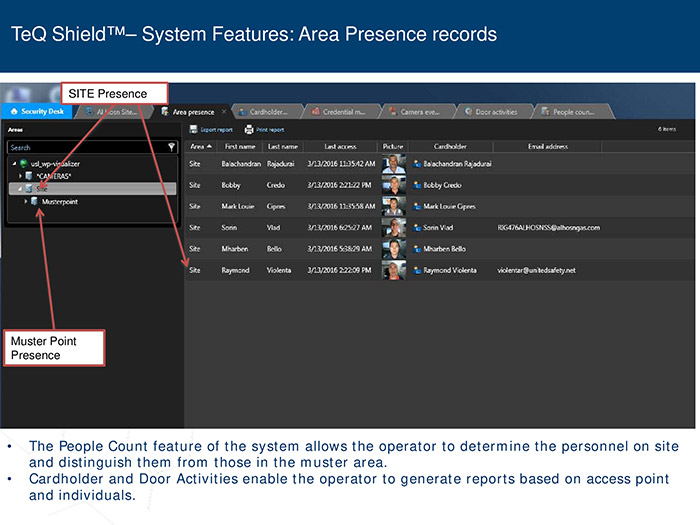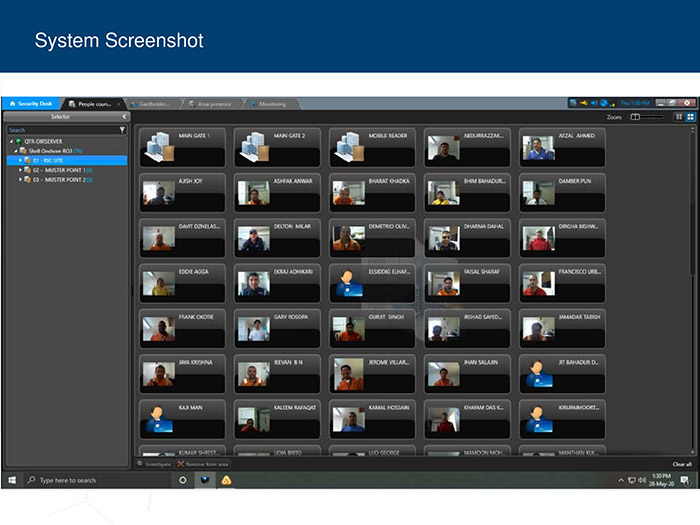 Analytics and Reporting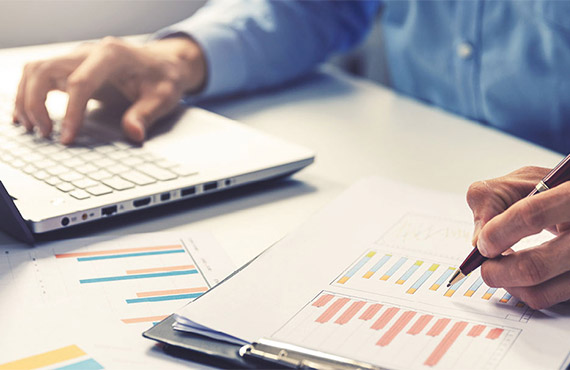 Key benefits for Detailed Reporting and Visual Analytics:
Improved decision making
Enhanced productivity
Better planning
Mitigating risk
Fully customizable reporting packages
Data can be exported for further analytics and can be broken down by contractor, shift, experience or any identifiable criteria for the work force
Key benefits:
Tracking of all personnel whereabouts – Drilling location / Camp / Off Rotation.
Zone Accuracy and accountability of Personnel.
Scalable infrastructure, cost effective and flexible installation methods (Temporary & Permanent)
Tracking of different zones or critical areas.
IS & Non-IS offering.
Integrated with various mobile devices via web interface for field/remote management.
Can be utilized to track worker productivity and timekeeping.
Asset tracking can be integrated to monitor usage of equipment or power levels.
Robust report generation tool for customized reporting.
Ability to integrate additional tracking of certification validity and alarming of expiration dates.