EFTECH Energy Solutions (formerly known as Eftech Drilling Solutions) is proud to be the first local Integrated Real Time Operation Center (I-RTOC) in Malaysia. We are currently supporting and monitoring RTOC for domestic operations in Malaysia as well as internationally in Iraq, Gabon, Myanmar, Turkmenistan, Mexico, Indonesia with Brunei and Qatar in the pipeline
Our state of the art I-RTOC offers centralized collaborative team for optimal well delivery, as well as creating an effective environment for drilling optimization, KPI benchmarking, lessons learned sharing, establishing and standardizing best practices as well as training and mentoring.
Our I-RTOC also will be supported by Well Engineering team to ensure excellence in execution will be achieved by our clients. Our Well Engineering and Planning Software provides a comprehensive single application for well planning and drilling engineering analysis. The software allows operating and drilling service companies to enhance well planning accuracy, reduce drilling risk and uncertainty, and improve drilling safety.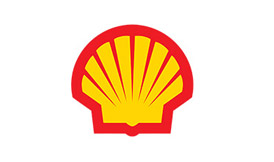 Our I-RTOC Footprint
A LOCAL COMPANY GOES INTERNATIONAL
For over 5 years leading the RTOC services in Malaysia, EFTECH are expanding our RTOC portfolio internationally. With the trust and support from PETRONAS, We are currently supporting and monitoring RTOC Operations in Iraq, Gabon, Myanmar, Turkmenistan, Mexico and Indonesia with Brunei in the pipeline. We are also expanding our scope of services in Shell by supporting their domestic and international operations in West Australia. In 2020, we have expanded our portfolio to Mubadala Petroleum. We will continue to make the nation proud.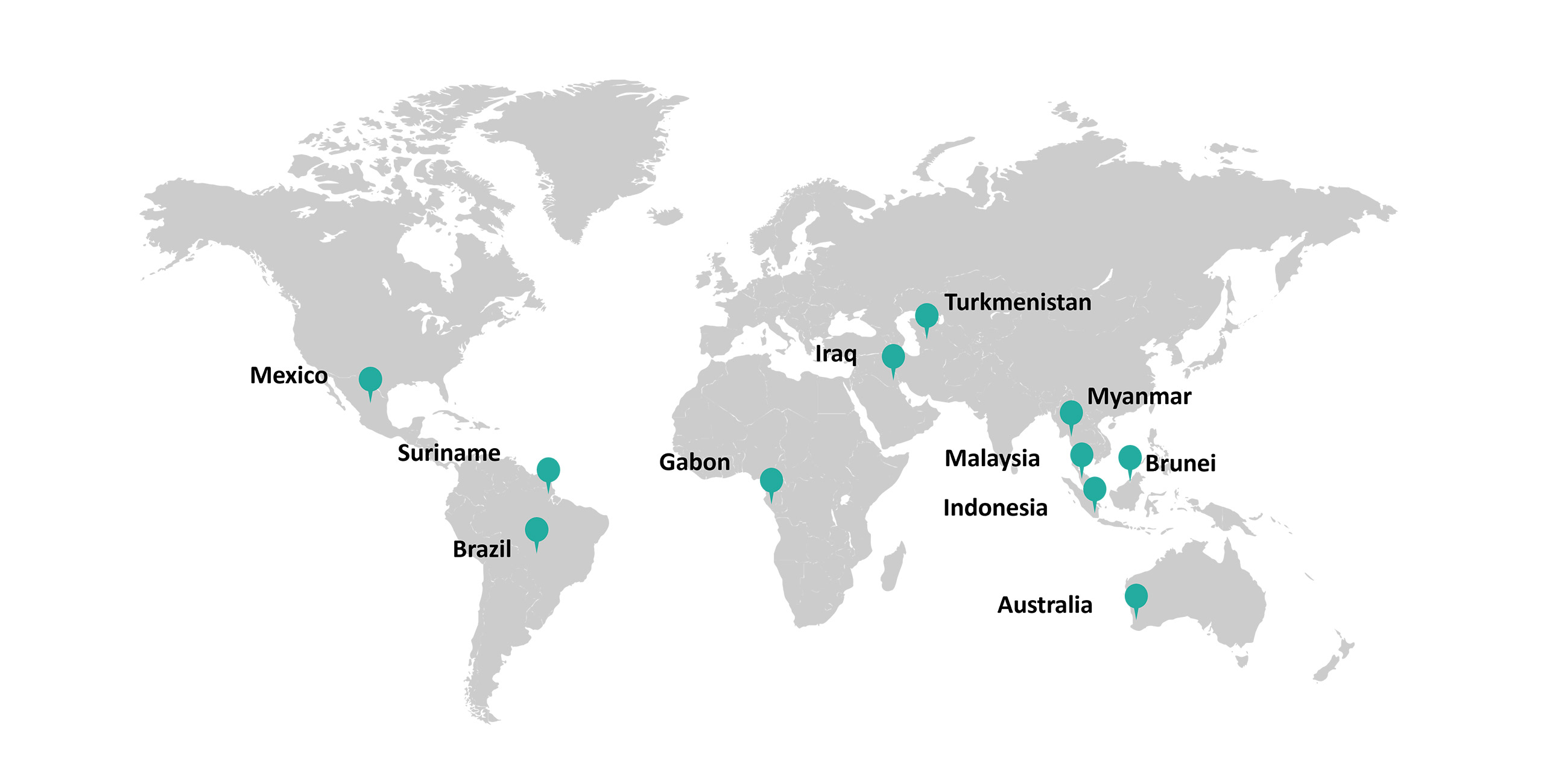 Our Milestones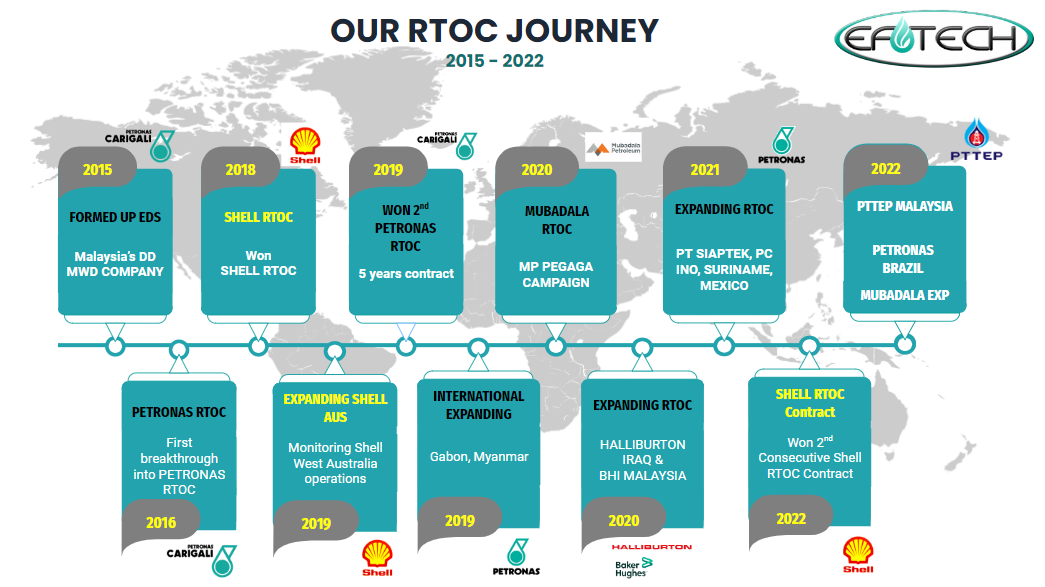 Our I-RTOC Services

PRE-JOB SIMULATION & ANALYSIS
Predrill Engineering Modelling
Drilling Analysis Report

Detailed analysis
Max/min flowrate and hydrations
Max WOB
Buckling Point

Roadmap Modelling
Roadmap calibration

DATA AGGREGATION & DISPLAY
Data Aggregation from all 3rd parties on the rig site
Web-Based Real-Time Operation display
Alarm & Notification
Offset Well Comparisons
Rig site CCTV

24/7 REAL TIME MONITORING & INTERVENTION
Surface & Downhole Drilling Parameter monitoring
Report abnormally during operation to mitigate & prevent using flag severity
Real Time Formation Evaluation
Plan vs Actual Trend based on Pre-Drill Analysis
3-6 hours operation update to stakeholders

DRILLING OPTIMIZATION & PERFORMANCE ANALYSIS
After Action Review

Study failure event
Drag Chart analysis
Optimization Opportunities

Performance Analysis & Benchmarking
Knowledge Sharing to all stakeholders

DATA ARCHIVING
Proper data archiving for all reports being produced during the drilling campaign
I-RTOC Awards & Recognition